NEXCO CENTRAL Group CSR
Expressway The Group's CSR activities are to respond accurately to the expectations of our stakeholders through our business activities including business.
We aim to develop a sustainable society and improve corporate value by addressing social issues through business activities in dialogue and collaboration with our stakeholders.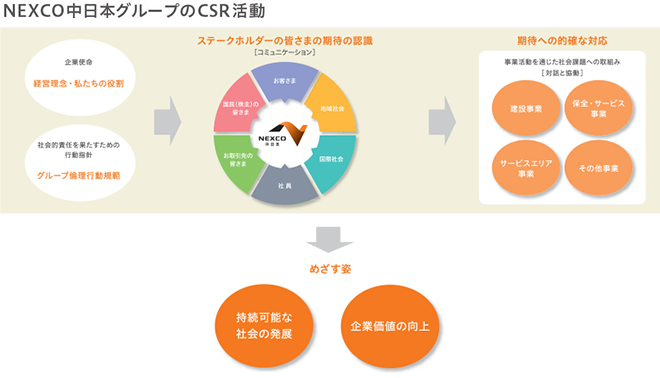 CSR promotion system
The Group has established a management meeting with top management as its members, and has established a system to promote CSR strategically by deliberate management measures and CSR in an integrated manner.
CSR activities are promoted through the PDCA cycle by identifying issues and priority themes of CSR activities and grasping the achievement status of each measure by using key performance indicators (KPI).
In July 2008, we also participated in Global Compact Network Japan (GCNJ) in support of 10 principles consisting of four fields of "human rights, labor, environment, and anti-corruption" advocated by the United Nations Global Compact. .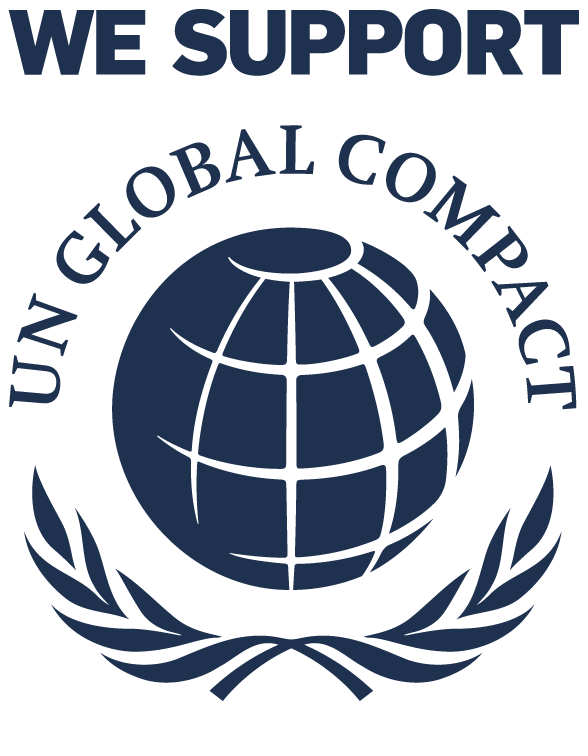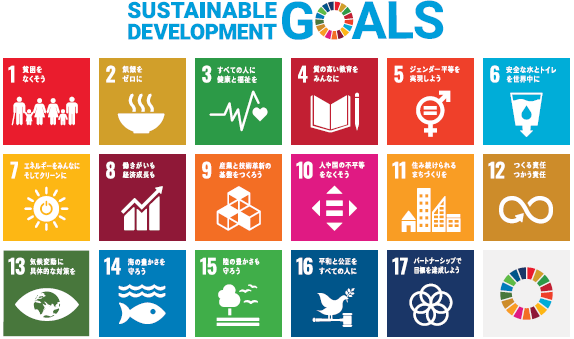 To achieve the 17 Sustainable Development Goals (SDGs) adopted at the United Nations Summit in September 2015, Expressway We aim for sustainable development of the world by addressing social issues through our business activities.
Through group newsletters and employee training, we are working to disseminate SDGs throughout the Group.
Priority themes for CSR activities
We have identified expectations from stakeholders as "priority themes" in three aspects of ESG (environment, society, and governance). By ensuring that these "priority themes" are reflected in the management plan and promoting CSR and business activities in an integrated manner, we will contribute to the resolution of social issues and the realization of the SDGs.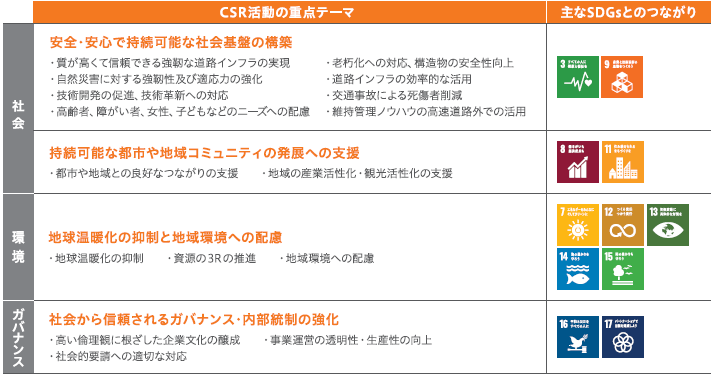 Stakeholder communication
The Group places great value on dialogue with various stakeholders in order to accurately meet the expectations of society.