Characteristic and attractive service area creation
NEXCO CENTRAL Aiming to be a "more comfortable, more convenient and more enjoyable service area," the Group will enhance its role as a resting facility, create a service area that is attractive as a commercial facility, and that makes use of regional colors. We are. Customers can enjoy different personalities wherever they stop, and each time there is a new discovery and excitement. And you can feel the heart of "invitation" and "hospitality". Aiming for such a service area and parking area, we will improve the quality of facilities and services.
New brand "NEOPASA"
The new Shin-Tomei Expressway commercial facility, which opened in April 2012, is developing a new brand "NEOPASA" that symbolizes a new era. NEOPASA is based on a new design concept based on an advanced and new concept that responds to the diverse needs of customers, and extends to facility scale, business type / facility layout, and garden planning so that customers can use comfortably. A commercial facility built from scratch. The new aorta, Shin-Tomei Expressway, was named using a combination of "NEO" to express "newness", "PA" for the parking area, and "SA" for the service area.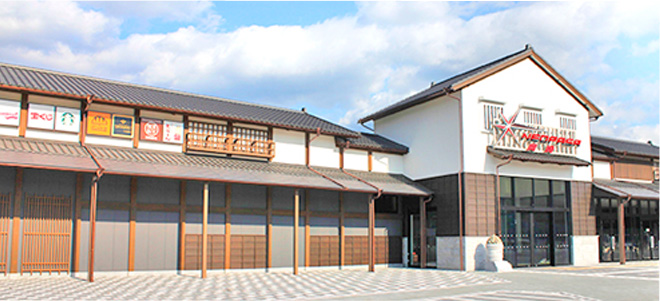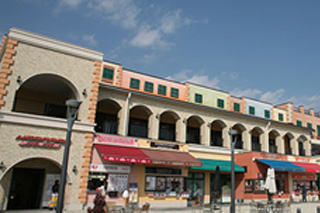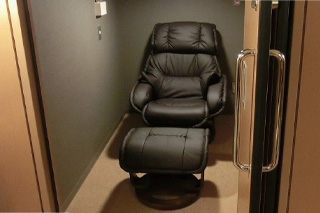 Advanced service area "EXPASA"
From a simple travel point to a service area chosen as a destination. Aiming to create a new style of service area, we have expanded the EXPASA complex commercial facility since fiscal 2010 by conducting a large-scale renewal in eight service areas including the Tomei Ashigara service area (upper and lower). "EXPASA" has thoroughly pursued its potential as a commercial facility, including the introduction of several popular stores, a sales floor where you can choose and enjoy, a comfortable space, and collaboration with local communities. EXPASA Dangaizaka (Out-bound)Expressway The first information spot "DAN-GO Tourist Guide" has been established to provide customers with seasonal events and sightseeing information in cooperation with local governments.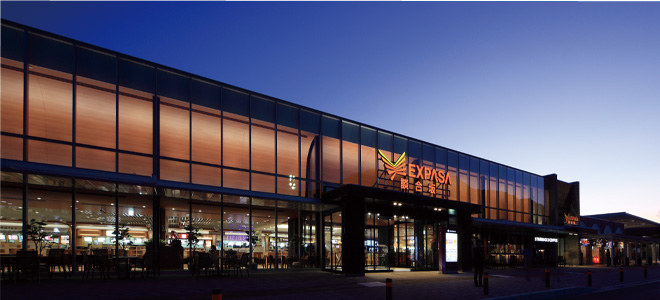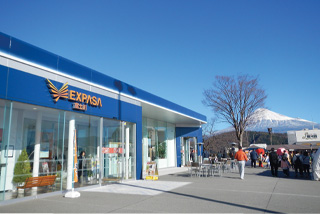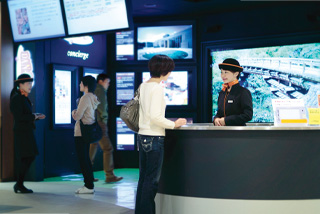 Creating stores in cooperation with local communities
We are working on the "Platto Park" that can be accessed from ordinary roads so that people in the service area can use the service area. At NEOPASA Hamamatsu (upper and lower), in collaboration with the Hamamatsu City Cultural Promotion Foundation and the musical instrument maker headquartered in the local area, a corner (music spot) where you can get close to music is set up, and local students and enthusiasts also participate We are planning regular concerts and so on.
We are also working with local communities, such as "Karutora City" and "Yasai Village" where producers sell local vegetables.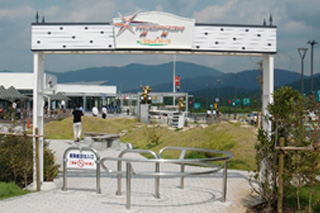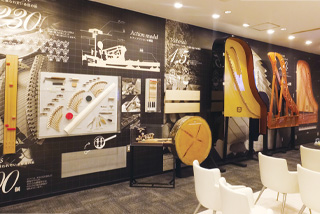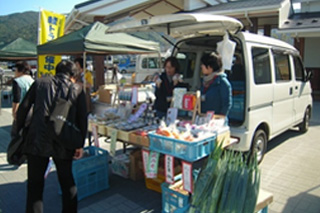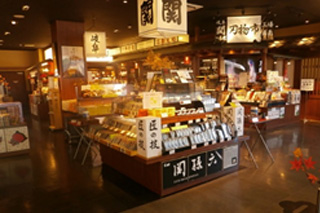 Held an event like never before
Long-term events that can be enjoyed by many customers are held for a long time using the large space inside and outside the service area.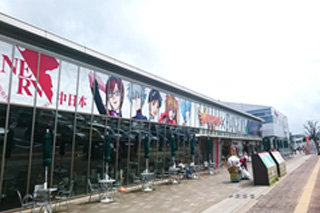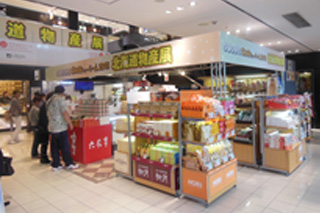 Hokkaido product exhibition
EXPASA Ebina (In-bound)
Have fun driving with kids and dogs ...
With the theme of "creating an area where children and pet dogs can enjoy", we will provide a place where everyone in the family can have a good break. You can relax with a cup of coffee at a café with a kids space where children can enjoy and a dog café with a dog run where you can exercise your dog freely.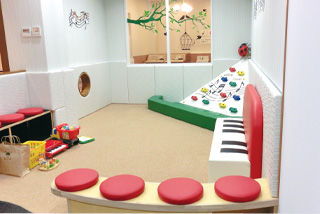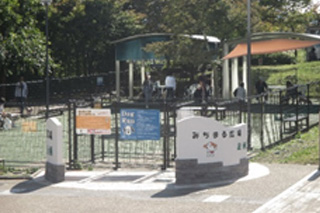 NEXCO CENTRAL Original character "Michimaru-kun"
The original character "Michimaru-kun" is used in various events and sales promotion campaigns at commercial facilities, and is enjoyed by customers as well as selling character goods.