The "NEXCO CENTRAL" Brand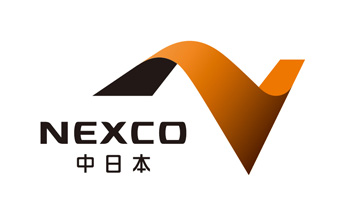 Brand Name
NEXCO CENTRAL ("NEXCO Nakanihon")
"NEXCO" is a combination of the first letters in the English notation
(Nippon Expressway Company) of our company name.
It is also derived from the word "next" and the prefix "co" (meaning both) which embody our stance and enthusiasm.
Logo
Symbolism
Modeling the initial "N" in three dimensions signifies the dynamism of expressways that will continue into the future, and at the same time, represents the uplifting feeling that "driving on the road" brings.
Logotype
Representing spacious roads, our logotype utilizes a bold typeface with a roundness and breadth. In addition, the logotype is highly visible even during high-speed motion.
Brand Color
"NEXCO Orange" is a powerful and vibrant orange color inspired by the lively bustle of the central Japan area.