Expressway Renewal Project
Information about large-scale construction
Please see here for the construction regulations such as the renewal construction currently planned.
Notice on Construction Restrictions with a Large Impact such as Reconstruction/Renovation

Expressway Renewal Project (large-scale update, repair business)
The Expressway Renewal Project aims to maintain the expressway network's functions safely over the long term. This will be achieved by taking essential and effective measures from the perspective of minimizing the life cycle costs of main body structures (all costs required until a structure's purpose is completed), preventive maintenance (maintenance conducted before damage and malfunctions occur), and performance improvement.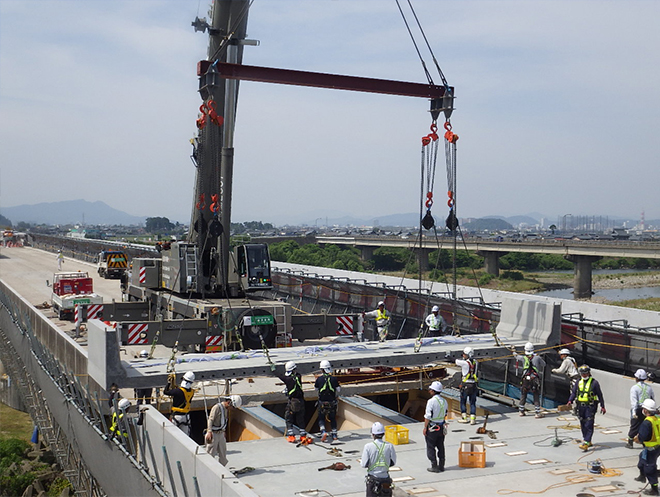 Eastern Japan, Central Japan, Western Japan Expressway Co., Ltd. (hereinafter referred to as NEXCO3 company)Expressway Aiming to make permanent use of network functions, Expressway About necessity of large-scale update, large-scale repair about structure of the body and the measures Expressway Technical Review Committee on long-term maintenance and renewal of assets "Was established in November 2012 and has been under investigation.
The Expressway managed by NEXCO3 Company has reached approximately 9,000 km now, 50 years after the opening of the Meishin Expwy between Ritto and Amagasaki in 1963. Of these, approximately 40% (approximately 3,700km) have been in service for more than 30 years, and as aging progresses, the number of deformations and the occurrence of new deformations due to exposure to severe use environments have increased. Is becoming apparent, and it is necessary to work on large-scale renewal and large-scale repairs at an early stage.
Large-scale update
Expressway with the latest technology, we will ensure the same or better performance as the current new structure, and maintain the function and enhance the performance. The main construction contents of the large-scale renewal are as follows.
Bridge (replacement of floor slab)
損傷した鉄筋コンクリート床版を、より耐久性の高い床版に取替える工事です。
橋軸直角方向の接合部を有する床版形式について
Large-scale repair
Expressway with the latest technology, we will restore the performance and functions equal to or better than those at the beginning of construction, and extend the service life. The main contents of large-scale repairs are as follows.
Bridge (floor slab repair)
In order to prevent water and chloride from penetrating into the concrete floor slab and prevent the progress of deterioration, it is a construction to install high-performance floor slab waterproofing on the waterproof layer.
Bridge (reinforcement of girder)
In order to improve the durability of the bridge, it is a construction to attach reinforcing members to the girder.
Issues and countermeasures for PC bridge girder reinforcement work (PC grout reinjection work)
About survey items (draft) in PC grout reinjection work (test work)
Survey items for PC grout reinjection work (test work)
Tunnel (installation of invert)
It is a construction to install an invert to improve the stability against the earth pressure around the tunnel.
Tunnel (reinforcement of lining)
It is a construction to reinforce the lining concrete of an aged tunnel.
Soil structure (ground anchor)
In order to ensure the long-term stability of the cut slope, it is a construction to install a ground anchor with high anticorrosion performance.
TV commercial
About business permission and execution plan
NEXCO CENTRAL On March 25, 2015, the Minister of Land, Infrastructure, Transport and Tourism received permission based on the Road Maintenance Special Measures Law for the implementation of large-scale renewal and repair projects. We will carry out a business of about 1 trillion yen in 15 years from FY2015.
About conduct of construction
In carrying out the construction, we plan to reduce construction traffic congestion taking into account the state of deterioration of the structure and the network such as Shin-Tomei Expwy and Shin-Meishin Expwy, and plan construction regulations taking into account the Tokyo Olympic Games and other large-scale events Then, after coordinating with related organizations, we will announce the construction work that has been negotiated.
NEXCO CENTRAL Manage Expressway Current status of
NEXCO CENTRAL manages approximately 2,000 km of Expressway such as the Tomei Expwy and ChuoExpwy. Meishin Expwy has been aging for more than 50 years since the whole line was opened, and about 60% of the roads have been in service for more than 30 years. It is necessary to work on large-scale renewal, repair business early on to play role as aorta supporting life and economy from now on.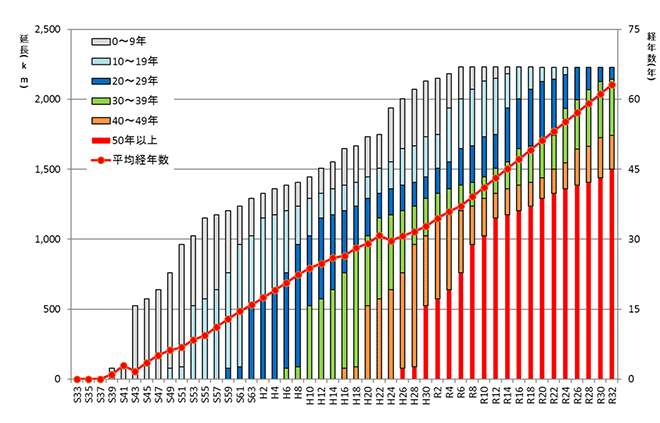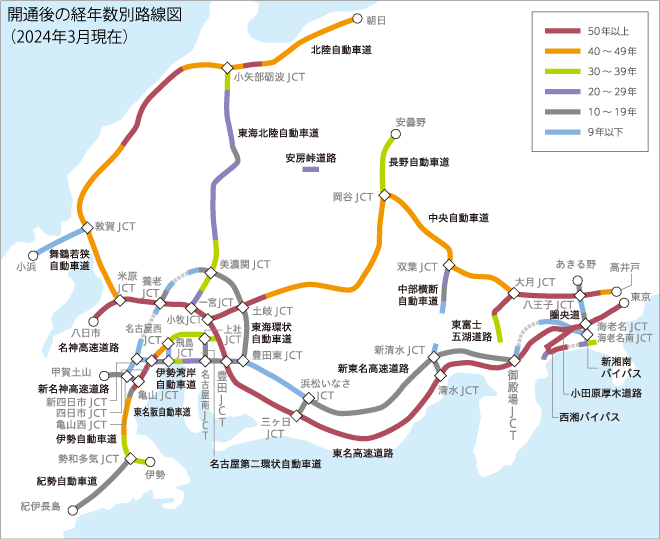 Expressway Progress of aging
Aging is progressing due to an increase in the number of years elapsed and a severe usage environment.
Possible causes of accelerating aging are as follows.
Traffic of vehicles that violate laws and regulations that exceeded the total weight with the increase in large vehicle traffic
Increased opening of snow-covered cold areas and increased use of anti-freezing agent (sodium chloride)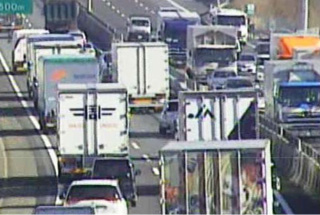 Increase in heavy vehicle traffic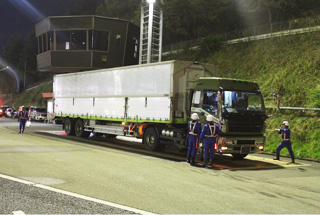 Law enforcement vehicle violation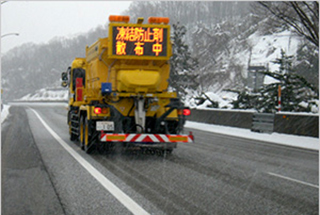 Antifreeze application status