Expressway Renewal Project
Information about large-scale construction
Please see here for the construction regulations such as the renewal construction currently planned.
Notice on Construction Restrictions with a Large Impact such as Reconstruction/Renovation

Expressway Renewal Project (large-scale update, repair business)
橋梁やトンネルなどの構造物を最新の技術を用いて補修、補強し、建設当初と同等またはそれ以上の性能や機能を回復することで、高速道路をこれからも長く健全に保つ「高速道路リニューアルプロジェクト」に取り組んでいます。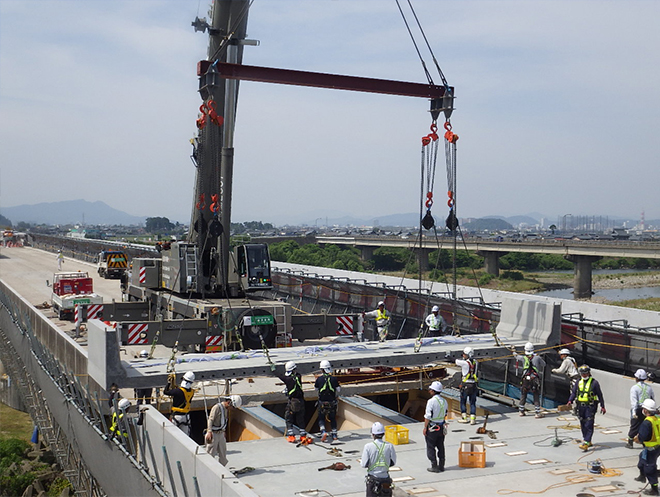 Eastern Japan, Central Japan, Western Japan Expressway Co., Ltd. (hereinafter referred to as NEXCO3 company)Expressway Aiming to make permanent use of network functions, Expressway About necessity of large-scale update, large-scale repair about structure of the body and the measures Expressway Technical Review Committee on long-term maintenance and renewal of assets "Was established in November 2012 and has been under investigation.
The Expressway managed by NEXCO3 Company has reached approximately 9,000 km now, 50 years after the opening of the Meishin Expwy between Ritto and Amagasaki in 1963. Of these, approximately 40% (approximately 3,700km) have been in service for more than 30 years, and as aging progresses, the number of deformations and the occurrence of new deformations due to exposure to severe use environments have increased. Is becoming apparent, and it is necessary to work on large-scale renewal and large-scale repairs at an early stage.
About business permission and execution plan
NEXCO CENTRAL On March 25, 2015, the Minister of Land, Infrastructure, Transport and Tourism received permission based on the Road Maintenance Special Measures Law for the implementation of large-scale renewal and repair projects. We will carry out a business of about 1 trillion yen in 15 years from FY2015.
About conduct of construction
In carrying out the construction, we plan to reduce construction traffic congestion taking into account the state of deterioration of the structure and the network such as Shin-Tomei Expwy and Shin-Meishin Expwy, and plan construction regulations taking into account the Tokyo Olympic Games and other large-scale events Then, after coordinating with related organizations, we will announce the construction work that has been negotiated.
NEXCO CENTRAL Manage Expressway Current status of
NEXCO CENTRAL manages approximately 2,000 km of Expressway such as the Tomei Expwy and ChuoExpwy. Meishin Expwy has been aging for more than 50 years since the whole line was opened, and about 60% of the roads have been in service for more than 30 years. It is necessary to work on large-scale renewal, repair business early on to play role as aorta supporting life and economy from now on.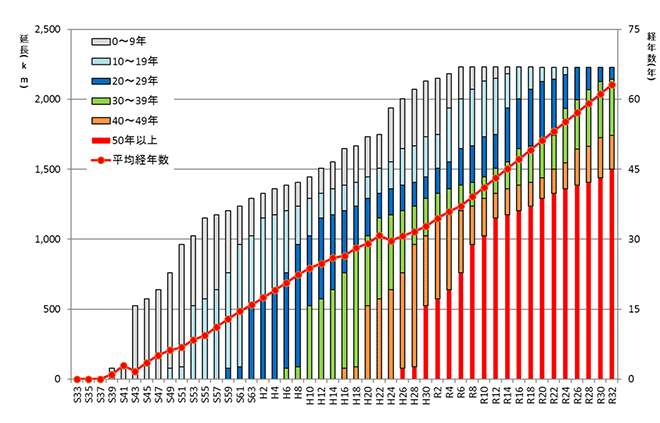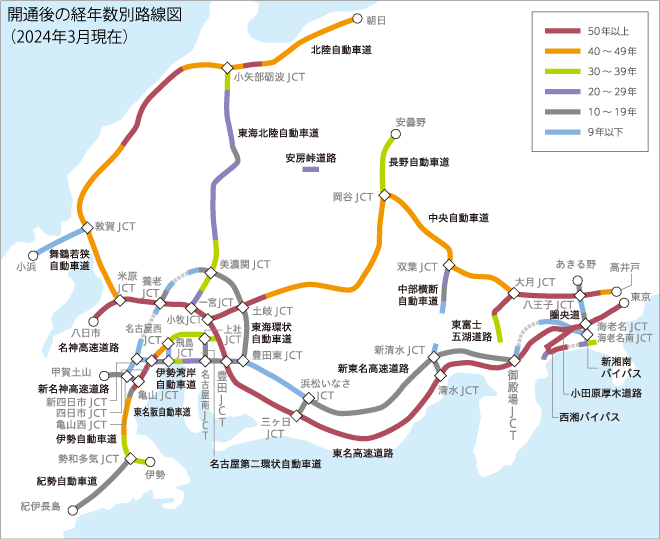 Expressway Progress of aging
Aging is progressing due to an increase in the number of years elapsed and a severe usage environment.
Possible causes of accelerating aging are as follows.
Traffic of vehicles that violate laws and regulations that exceeded the total weight with the increase in large vehicle traffic
Increased opening of snow-covered cold areas and increased use of anti-freezing agent (sodium chloride)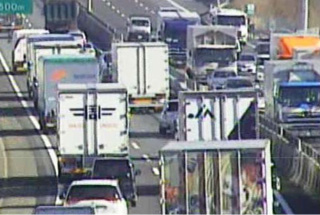 Increase in heavy vehicle traffic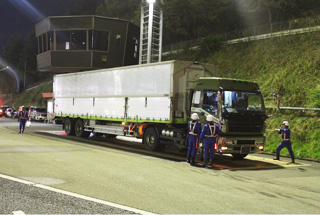 Law enforcement vehicle violation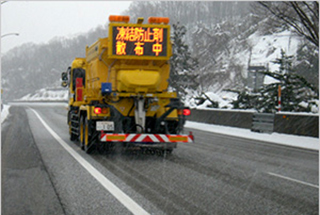 Antifreeze application status