Communication Plaza Expressway It is a facility that introduces our business to make you feel more familiar. Admission is free.
Reservation required (If there is no reservation, ID may be presented.)

【Notice】
Notice of temporary closure
Updated April 23, 2020
In order to prevent the Large new coronavirus infectious diseases, we give priority to the safety of our customers, and will temporarily close the Communication Plaza throughout the day.
We sincerely apologize for any inconvenience this may have caused to our customers who were looking forward to our visit. We appreciate your understanding.
Regarding the resumption of the tour, we will inform you on our website as soon as the schedule is decided.
【Name of facility】
Communication Plaza Kawasaki (including a visit to the Road Control Center)
Communication Plaza Fuji
[Closed]
It will be closed for the time being.
* Reservations and inquiries by phone are also suspended.
Communication Plaza Fuji Tomei Block Toy Art Exhibition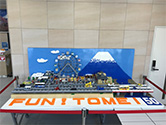 Lego Ambassador Saito Yoshikazu's E1 Tomei and EXPASA Fujikawa (In-bound) The block toy art exhibition of the Ferris wheel "Fuji Sky View" was started at Communication Plaza Fuji!
Please come to the museum because it is a masterpiece.
Notice of special exhibition
Communication Plaza Kawasaki
Communication Plaza Fuji
If you encounter a reverse run, if you run backwards ... what do you do then?
On Expressway nationwide, reverse runs occur approximately once every two days.
It's not by others.
At the Communication Plaza special exhibition, we will be exhibiting precautions and various measures.
In addition, you can experience the horror of reverse running with VR videos.
Knowing about reverse running will help prevent major accidents.
Please visit us!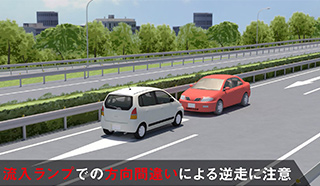 * The Tomei 50th Anniversary Special Exhibition has ended.
Thank you for visiting many people.
---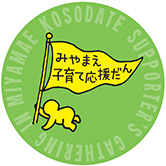 Communication Plaza Kawasaki joins "Miyamae Childcare Support Dan"!
・ A nursing room has been established at Communication Plaza Kawasaki. Baby cots, nursing chairs and picture books are available. Please feel free to use it.
・ We joined "Miyamae Childcare Support Dan", which supports mothers and fathers who are trying to raise children.
[Miyamae child care support Facebook]
[Special information]
Michimaru-kun goods will be presented to customers who have collected three stamps!
・ One stamp per visit.
・ Stamp cards will be distributed after the tour and after participating in the event.
・ Available at Communication Plaza Kawasaki / Fuji.
Please feel free to contact our staff for other details.