Protect everyone and drive happy ♪
Because it is the road that various people use and various cars run on,
Follow the rules and manners, and use the Expressway safely and comfortably.
It is important for each other to have a compassionate and friendly relationship.
Manners before departure
Check before departure! !!
If you are driving for a long time or long distance, make sure you get enough sleep and be in good physical condition so that you will not be affected by drowsiness. Also, be sure to check your alcohol before boarding.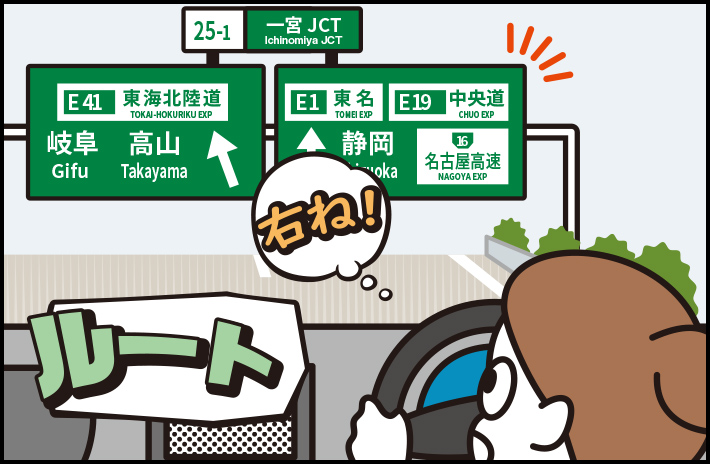 root
Check the route to your destination before departure. In "Sign Navigation Map Map", you can see the main guide signs on the main branch points (JCT, IC, etc.) of the Expressway managed by NEXCO CENTRAL on the map. Do not stop on the Expressway or near the entrance as it is extremely dangerous.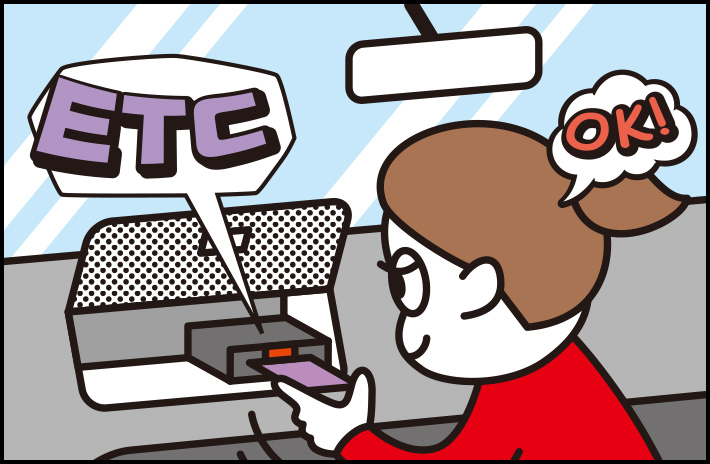 ETC
Make sure you have inserted the ETC card into the vehicle-mounted device. Also, if the ETC card has expired, the open / close bar will not open. Be sure to check your ETC card before you leave.
Let's check! !!
Basic inspection can prevent unexpected problems. Check the tire groove depth, air pressure, cooling water, engine oil, and fuel level.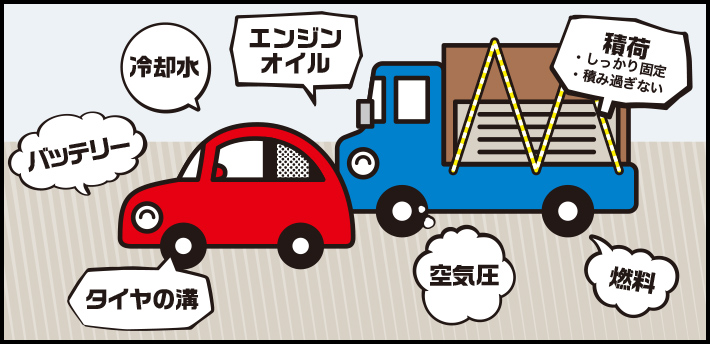 高速道路での故障件数 原因ワースト3 約100件/日
1.タイヤ(ホイール)破損

36%

2.オーバーヒート

11%

3.燃料切れ

9%
落下物処理件数 落下物ワースト3 約160件/日
1.Plastic, vinyl, cloth
2. Automotive parts
3. Wood
※ 2019年 NEXCO中日本調べ  NEXCO中日本が管理する高速道路での件数
Seatbelts on the back seats! !!
When you get in a car, wear seat belts not only in the front seat but also in the back seat. Seatbelts on the back seats have been mandatory since June 1, 2008.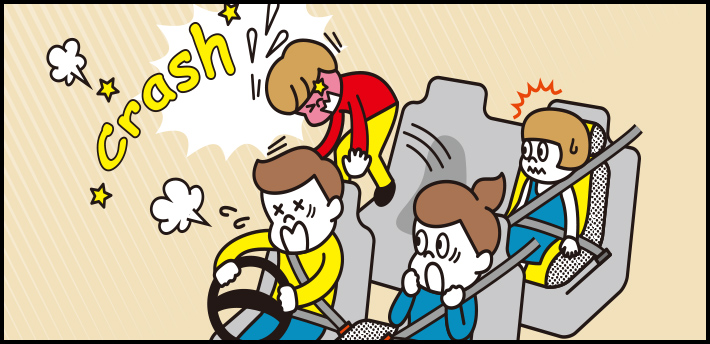 Fatal rate of wearing or not wearing seat belts on Expressway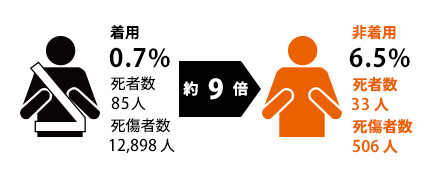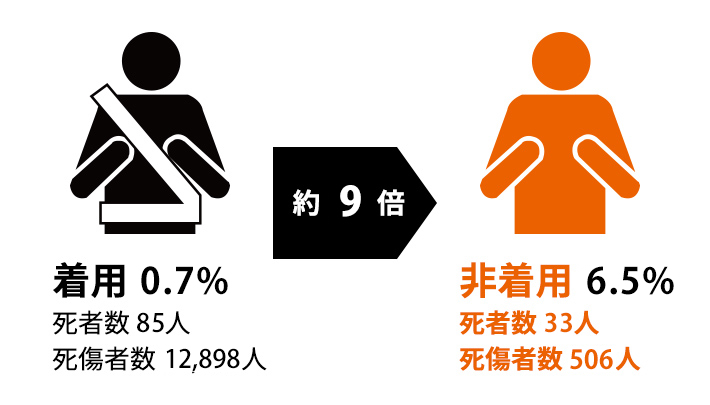 2018年 警察庁資料による
※致死率=(死者数÷死傷者数)×100
Correctly install the child seat
If an accident occurs, you may be thrown out of the car. Use a child seat that is safe and suitable for your child's physique and car, and be sure to install it correctly.
Installation of winter Expressway winter tires! !!
No sudden action on the snowy road! "Rapid steering wheel", "Rapid acceleration", "Rapid braking" are the causes of accidents. On winter Expressway, the weather can change abruptly. Be sure to wear winter tires.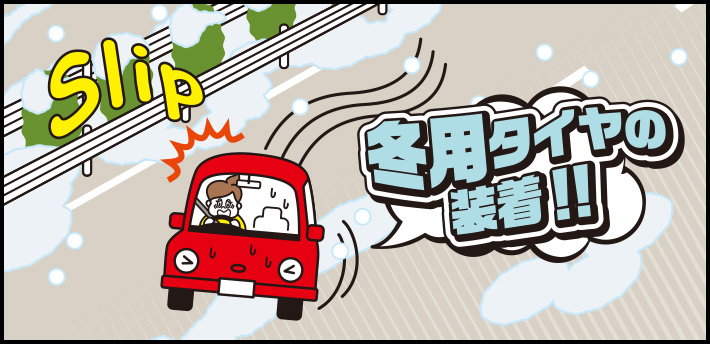 Carry the chain! !!
It may be necessary to use a tire chain due to snowfall, or it may be impossible for people other than vehicles equipped with a tire chain to pass.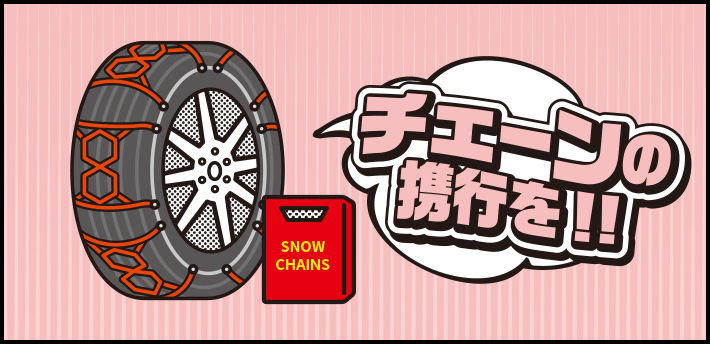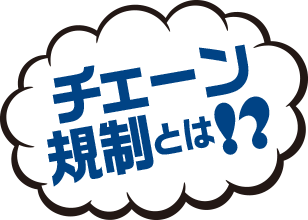 What is chain regulation? ?
Chain regulations will be enforced during unusual snowfalls, such as heavy snow special warnings or urgent announcements about heavy snowfall. Even if you have winter tires installed, vehicles that do not have tire chains will not be able to pass through the chain regulation section.
Video "Expressway Manners Guide"
Click here for the video "Expressway Manners Guide".
Fastener confluence (67 seconds)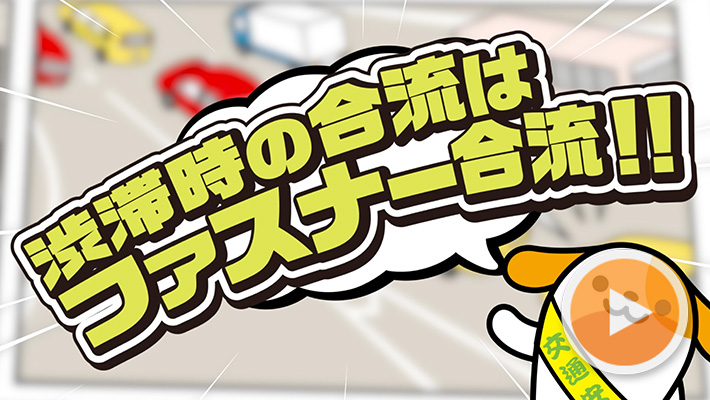 Parking lot etiquette (67 seconds)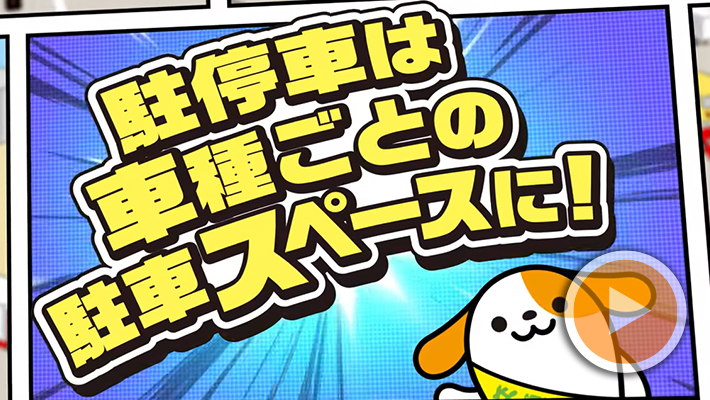 No entry for pedestrians (83 seconds)