NEXCO CENTRAL Chuo Expressway Magazine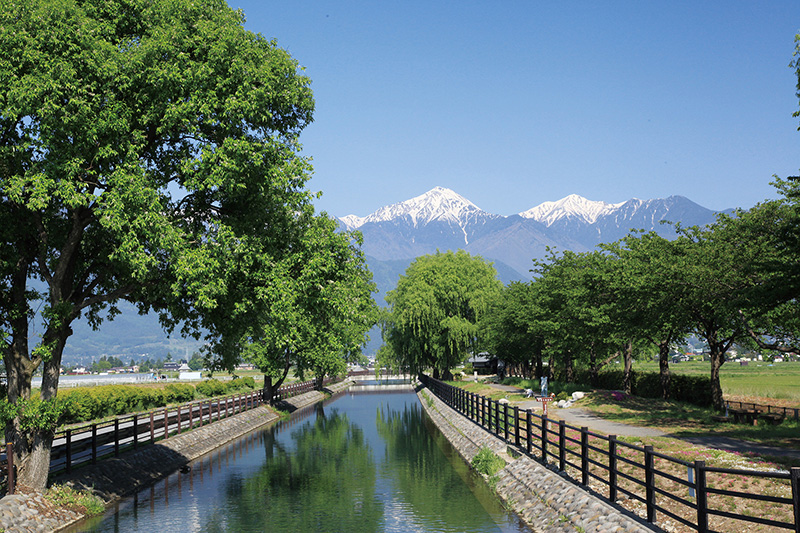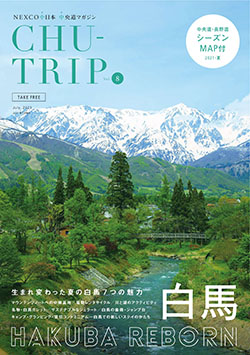 最新号2021夏号 配布中
白馬エリア特集 最新号2021夏号(13.7MB)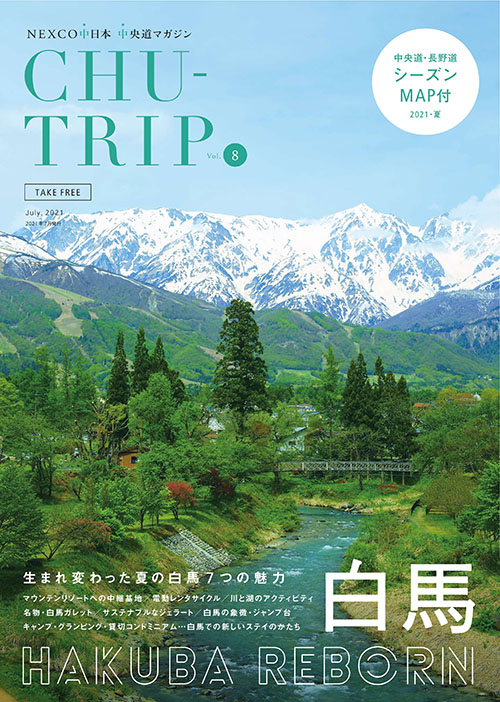 最新号2021夏号 配布中
白馬エリア特集 最新号2021夏号(13.7MB)
On the tourist information page, we will highlight the narrow area along the Chuo Expressway Expressway and Nagano Expressway, and introduce the history, culture, nature of the area and the stories of the people who work there with beautiful photographs.
There are reader benefits such as discounts and one meal service by presenting this magazine at the listed facilities.
The service area of the ChuoExpwy, Tomei /Shin-Tomei Expressway Tomei service areas (partly) are being distributed with acclaim!
Enjoy a wonderful driving trip with "CHU-TRIP" in one hand.
Back number