Business support
Utilizing the technology and know-how cultivated on Expressway,
We support various problem solving.
Management and operation of Expressway, creation of service areas, and development of a more reliable Expressway network.
NEXCO CENTRAL Group has accumulated knowledge, experience, technology,
We will help in various ways to apply the know-how to all roads and buildings.
management
Management at the new construction stage
Qualified professional staff provide total support for road projects from local surveys to project evaluations. In addition, when ordering a design work from a design consultant, we provide support from the meeting stage and review the results to guide you to a better design that suits the site.
Management at the maintenance stage
Comprehensive outsourcing of major local roads, including highways and Expressway adjacent to highways and high-standard highways.
Maintenance
By providing total assistance from inspection to repairs, planned and low-cost maintenance and repairs become possible. In addition, we manage roads and buildings at low cost according to customer needs, as well as Expressway intersection structures.
Main support
| | |
| --- | --- |
| Inspection / investigation | Experienced technicians will assist in reliable inspection and investigation. |
| Health diagnosis | Analyzes the damage mechanism of the structure and helps to find the cause. |
| Repair planning and construction | Considering repair costs and maintenance costs, we will help you propose an optimal repair plan. |
Information system
We will maintain and maintain Expressway, and utilize the database obtained through many system constructions for our customers' operations to support efficient management and operation.
Main support
| | |
| --- | --- |
| Traffic management system | Watch traffic conditions 24 hours a day, 365 days a year. |
| Facility control system | Manages facility control and communication systems in tunnels. |
| Asset management system | A database of road assets enables efficient maintenance. |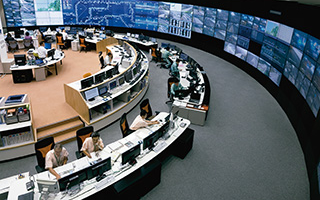 Special vehicles
We prepare special vehicles based on the know-how cultivated in the inspection and maintenance of Expressway, and help with efficient management.
Main support
| | |
| --- | --- |
| Sign car | We can provide information to road users, such as construction regulations and road closures. |
| Road maintenance work vehicle with shatter prevention device | This is a road maintenance work vehicle that prevents the loaded equipment from scattering. |
| Falling object recovery vehicle | You can collect falling objects while traveling without getting off on the road. |
Sign car

Road maintenance work vehicle with shatter prevention device

Falling object recovery vehicle
特殊技術
Expressway By utilizing a special technology that is used in the inspection and maintenance of, it is possible to efficiently maintain all of the road at a low cost.
Main support
| | |
| --- | --- |
| Repair technology | Even difficult and time-consuming repair work can be performed efficiently, effectively and at low cost. |
| Inspection and investigation technology | Inspecting places where the eyes are out of sight, we also assist with special technology. |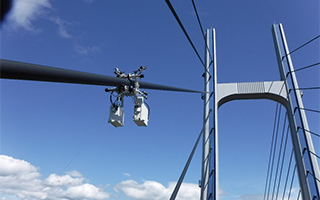 Cable inspection and investigation of cable staying machine
Human resource development
NEXCO CENTRAL Group's large-scale on-site and level-specific training programs help to develop human resources.
Main support
| | |
| --- | --- |
| Various training programs | A training program that combines on-site training and lectures in a well-balanced manner will help train engineers. |
| Inspection and investigation technology | We dispatch employees with excellent technical and bargaining skills to support customer operations. |
| Committee work | We will assist the committee work by making use of the thick pipes with various academic societies and academic experts. |