Speed recovery information board
Overview of countermeasure examples
This is a measure to reduce traffic congestion by providing information requesting speed recovery near the sag and at the beginning of traffic congestion.

Effects of countermeasure examples
ChuoExpwy (near Lake Sagami Interchange)
ChuoExpwy (near the Sagami Lake interchange) is a place where traffic congestion occurs frequently. However, the installation of a speed recovery information board in July 2009 improved driving speed and increased traffic capacity, thus reducing traffic congestion. Was.
Before and after installation, traffic congestion was reduced by 4%.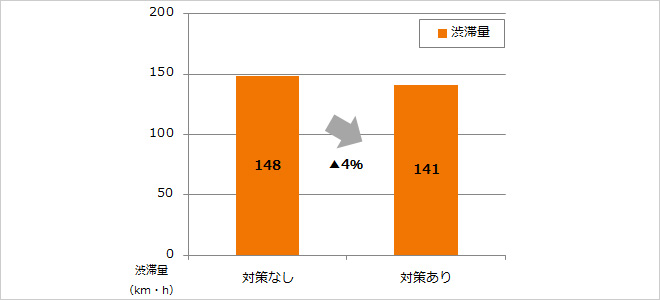 Examples of traffic jam countermeasures

Causes of traffic congestion