Access (effects from connecting roads)
The main line may be congested, affected by the road connecting to the end of the interchange.
For example, if there is a traffic light at the connection point with a general road, if there are many cars leaving the interchange, there will be a row of cars that cannot go on the general road during the green light. This gradually increases, and the convoy extends to the main line, causing traffic jams.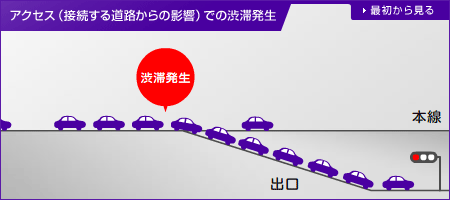 Examples of traffic jam countermeasures

Causes of traffic congestion