NEXCO CENTRAL Group CSR
Expressway The Group's CSR activities are to respond accurately to the expectations of our stakeholders through our business activities including business.
We aim to develop a sustainable society and improve corporate value by addressing social issues through business activities in dialogue and collaboration with our stakeholders.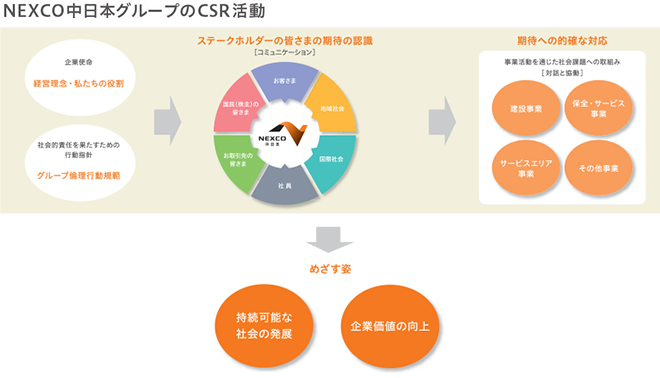 CSR promotion system
The Group has established a management meeting with top management as its members, and has established a system to promote CSR strategically by deliberate management measures and CSR in an integrated manner.
CSR activities are promoted through the PDCA cycle by identifying issues and priority themes of CSR activities and grasping the achievement status of each measure by using key performance indicators (KPI).
In July 2008, we also participated in Global Compact Network Japan (GCNJ) in support of 10 principles consisting of four fields of "human rights, labor, environment, and anti-corruption" advocated by the United Nations Global Compact. .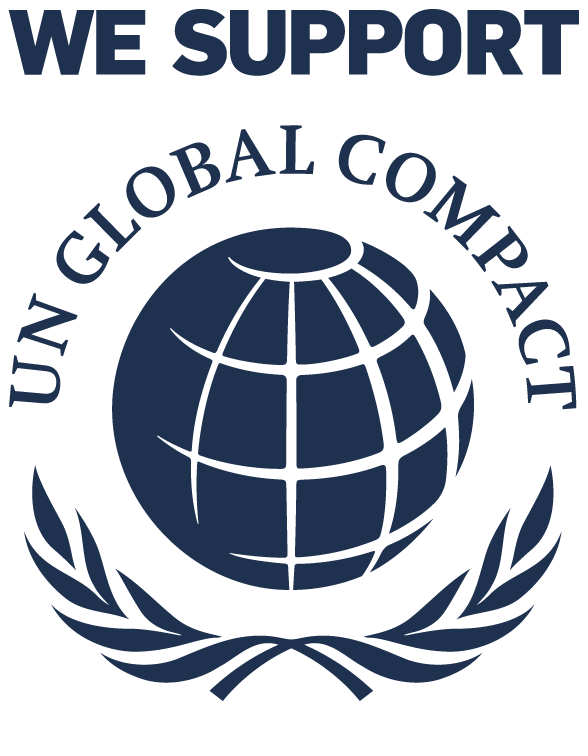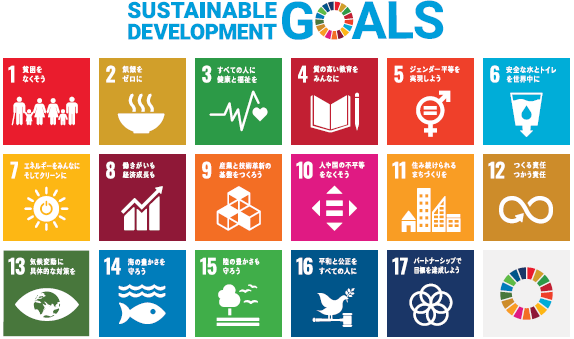 To achieve the 17 Sustainable Development Goals (SDGs) adopted at the United Nations Summit in September 2015, Expressway We aim for sustainable development of the world by addressing social issues through our business activities.
Through group newsletters and employee training, we are working to disseminate SDGs throughout the Group.
Priority themes for CSR activities
We have identified expectations from stakeholders as "priority themes" in three aspects of ESG (environment, society, and governance). By ensuring that these "priority themes" are reflected in the management plan and promoting CSR and business activities in an integrated manner, we will contribute to the resolution of social issues and the realization of the SDGs.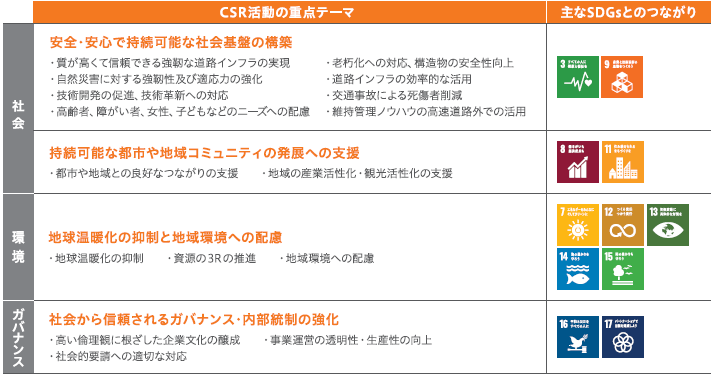 Stakeholder communication
The Group places great value on dialogue with various stakeholders in order to accurately meet the expectations of society.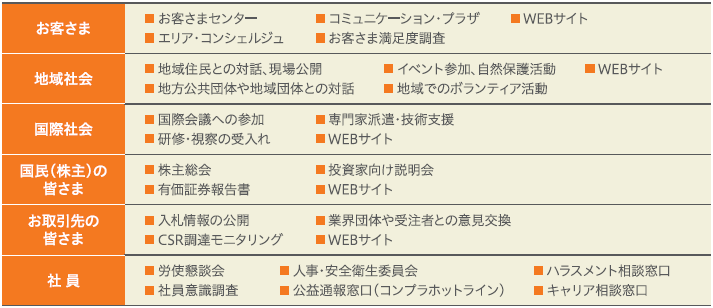 Collaboration with local communities
The Group is engaged in various social contribution activities such as local events and environmental communication activities. Volunteer activities involving group employees have been conducted since fiscal 2011, and we are working with local residents to solve and revitalize issues in rural areas facing labor shortages. In fiscal 2018, a total of 300 group employees participated in 6 prefectures in 4 prefectures.
In addition, as a member of the local community, students and children who will lead the next generation through working experiences, field tours, safety workshops, etc. Expressway Provides opportunities to learn the role and traffic safety.

Volunteer activities by employees (harvesting of the World Heritage Gokayama Gassho)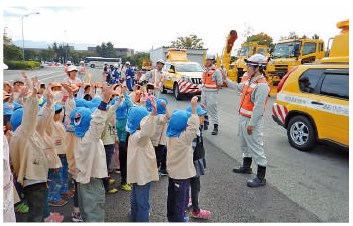 Vehicle tour for nursery school children
Social contribution activities of Companies in our Group
Companies in our Group also implement their own social contribution activities. In order to protect the safety of customers, the Chu-Nihon Highway Patrol Tokyo Co., Ltd., which conducts traffic management operations such as Expressway patrol and emergency response, participates in local beautification activities and traffic guide volunteers on Mt. Fuji Women's Ekiden. doing. To further deepen ties with the community, we are participating in health promotion initiatives in Shizuoka Prefecture and Fuji City to maintain and promote the health of our members. These efforts were evaluated and received the governor's medal. After receiving the award, the city promotes exchanges with the local community, such as by introducing the contents of initiatives to nearby companies at the request of the city.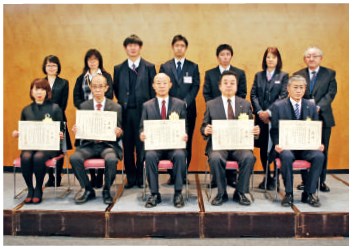 Governor's emblem for health promotion activities

Reflect customer feedback
Our group thinks from the customer's point of view and cherishes each "customer feedback" and uses it to enhance and improve services.
In fiscal 2018, we received approximately 460,000 inquiries, opinions, requests, and praises. Understanding customer needs through surveys of opinions and requests received, customer satisfaction surveys, SNS analysis, etc., making it safer and more comfortable Expressway We strive to provide space.

We have made a self-declaration of ISO10002 (Quality Management-Customer Satisfaction-Guidelines for Complaint Handling in Organizations).

Examples of improvements are introduced on the website.
https://highwaypost.c-nexco.co.jp/voice/index.html